Cassels & Sons Brewing Europe Limited – Trading as Cassels brewing co
1 Rushmills, Northhampton, NN4 7YB, United Kingdom
Distributors:
Nectar
Inn Express
Kirkstall
Blackjack
Pivovar

Our UK Cassels core range includes our Milk Stout, Double Cream Milk Stout and Woolston Pale Ale.
5.2% ABV
Available in 30ltr kegs and 328ml bottles. Awarded World's Best Stout & Porter at the recent World Beer Awards in London.
Obsidian-black with a velvety, tan head, our Milk Stout is traditionally brewed with non-fermentable lactose sugar for a luscious, full-bodied mouthfeel. Aromas of bittersweet chocolate, dried fruits, and bold coffee-and-cream flavours all descend on the senses, while soft roasted-malt bitterness keeps the sweetness in check. Welcome to the dark side of craft beer. The world's best Milk Stout.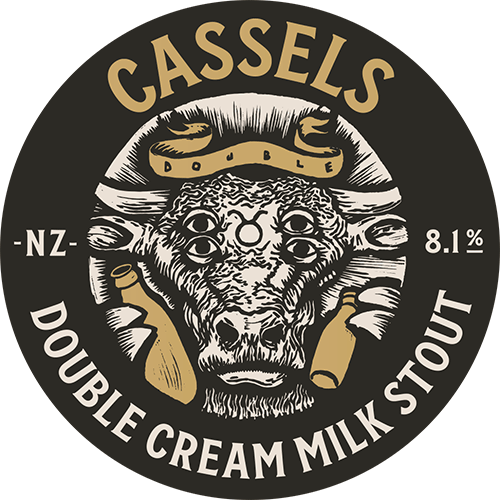 8.1% ABV
Available in 328ml bottles. Awarded a Silver Medal at Dublin World Cup 2019 & Country Winner at the recent World Beer Awards in London.
A New Zealand interpretation, our Double Cream Milk Stout is intensely rich, strong and malty with a creamy, almost velvet texture. A full bodied stout with dark mocha and chocolate aromatics. Our Double Cream Milk Stout contains a non-fermentable lactose sugar derived from 100% pure New Zealand milk.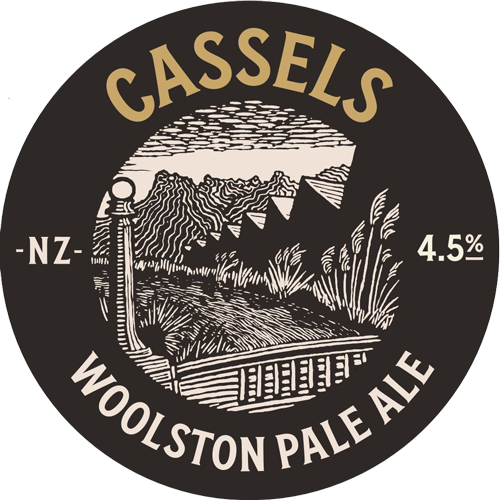 4.5% ABV
New Launch Available from Mid-February 2020
Our Woolston Pale Ale is named after the area in Christchurch, New Zealand where we brew our beer.  Bestowed with the name Woolston by one of the early English settlers (after his birthplace in Southampton), Woolston is not only home to the Cassels & Son Brewery on the banks of the Heathcote River but is also home to New Zealand's prized longfin eels (called tuna kuwharuwharu in Māori).  The label features a traditional English longsword crossed with a mighty Māori Taiaha – with both entwined by a majestic 'tuna kuwharuwharu'.  It's a representation of the weaving of our English and Māori heritage with this native treasure from our local aquatic environment.
A traditional pale ale with distinctive New Zealand characteristics, this beer offers a combination of punchy hop flavours balanced out by a trio of malts.  Late hopping with Nelson Sauvin and Motueka varieties brings fruity, white wine-like aromas to sit on top of the lightly toasted malt base. Rich and rounded with a smooth mouthfeel – tastes like home to us.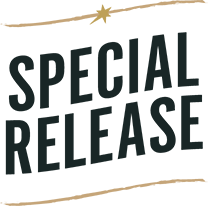 Our UK Cassels special release beers can be seasonal, one-off limited releases, or we might love them so much they may stick around for awhile!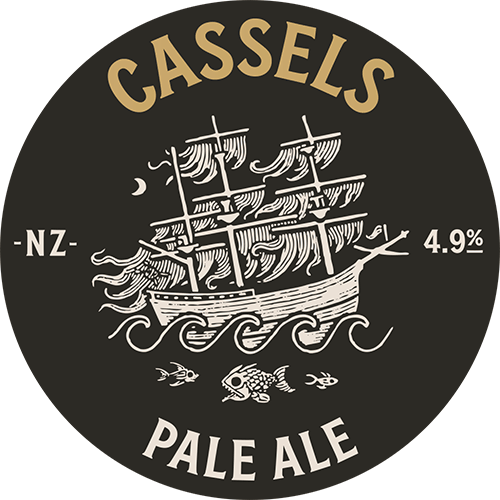 4.9% ABV
Available in 30ltr kegs and 328ml bottles. Awarded a Gold Medal at AIBA 2019.
World-renowned Nelson Sauvin hops deliver brazen, grassy, citrus-fruit aromatics, with flavours of white-wine, juicy peach, and orange-rind. Pilsner and Vienna malts lend toasted, bready malt flavours, and hints of caramel sweetness. A touch of wheat softens the lengthy bitterness and crisp finish; creating a uniquely smooth, sessionable New Zealand pale ale.