The Brewery Bar & Restaurant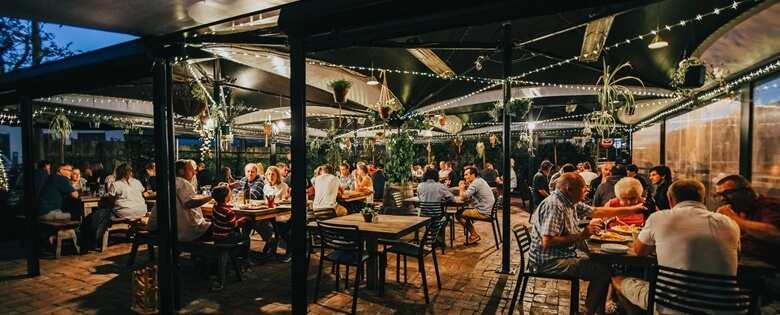 Wood-fire lies at the heart of Cassels Brewery Bar and Restaurant at the Tannery.

Prize-winning craft beers brewed in one of only two operational wood-fired breweries in the world and pizzas baked to perfection in our wood-fired ovens bring people in from all over town to The Brewery Restaurant & Bar in Christchurch.
Our Food
We focus on the important things in life – great beer paired with great food.  Our ethos is all about fresh, quality and local – with a preference for free range animal products.
Breakfast runs from 8am until 12pm Saturday & Sunday only
We offer a vibrant cabinet of Café food from mid-morning through to late afternoon (weekdays only)
Our full pizza and mains menu is available from 11am till late daily.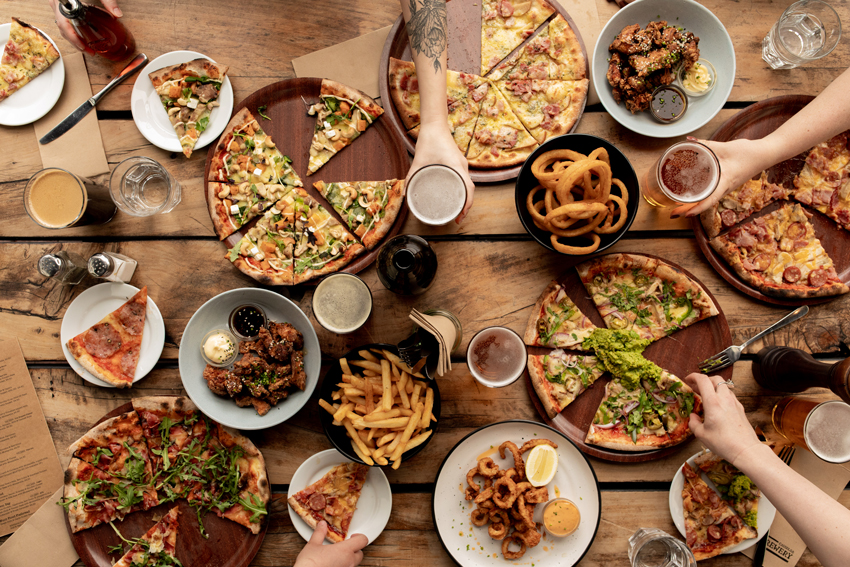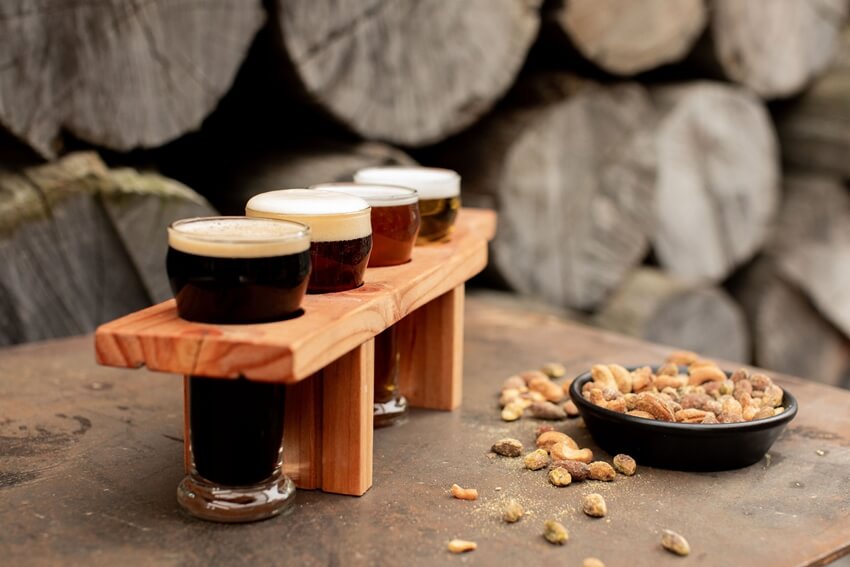 Our Beverages
Our beer is brewed on site by a passionate team of brewers with international experience. While most of the brewing takes place in our Production Brewery at the far end of The Tannery Complex, we still use our wood-fired copper-domed kettle for some of our small batch seasonal beers. This original brewery sits in pride of place behind the bar at The Brewery.
To complement our own brews, we also have an ever-changing selection of beers and ciders from other Craft Breweries around New Zealand, and a full wine list.
cassels Special releases
on tap this week:
Nitro Milk Stout 5.2%

Hazy #007 4.7%
For more info and tasting notes, follow the link below
WEEKLY DEALS AT tHE bREWERY
Tuesday
Two-for-One Pizzas
*Dine-in only, no half & half pizzas, discount applies to pizza of equal or lesser value*
Bookings essential
Wednesday
Burger & Cassels Beer $30
*Dine-in only, offer applies to Cassels beers only*
thursday
Happy Hour
$2 off any Cassels pint 4pm-6pm
Friday & Saturday
$70 Takeaway Deal
Two pizzas, fries, 2L Cassels beer. Order online here.
*Takeaway only, no half & half pizzas*
Deals not valid on public holidays.
Not valid in conjunction with any other offer (i.e Entertainment Book)
Management have the right to discontinue promotions at any time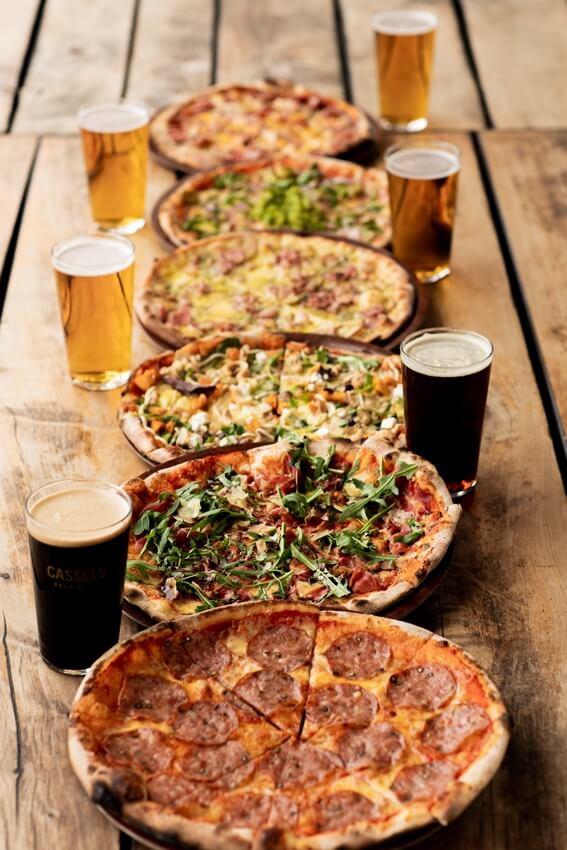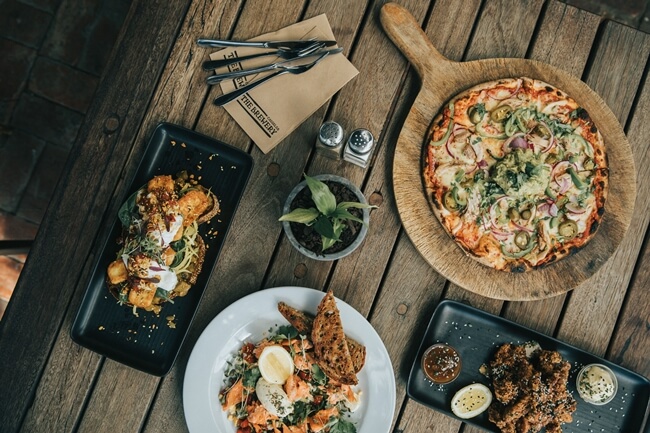 Restaurant Bookings
We cater for bookings for groups using our large heated outdoor marquee, and our large indoor tables. We take bookings for families, work events and other social gatherings.
Please email [email protected] to make a booking at The Brewery Restaurant & Bar in Christchurch.
Where to Find Us
The Brewery is located at The Tannery complex, on the intersection of Garlands Rd & Cumnor Terrace in Woolston, Christchurch.  
Take the turn onto Garlands Road off either Ferry Road or Brougham Street and you can't miss us.
Contact The Bar & restaurant​
Current Hours
Breakfast Menu available
Weekends 8am-12pm
Lunch and Dinner Menu 11am till late daily
Open Public Holidays 11am till 9.00pm
Please note Breakfast Menu is not available on public holidays
We look forward to seeing you at The Brewery Bar & Restaurant, Christchurch.