the tannery story
The Tannery is a boutique shopping emporium on the banks of the Heathcote River. Located in an old industrial precinct from the 19th century, the site was originally home to the Woolston Tanneries from the 1870s. European settlement saw Woolston develop into an important industrial area, further facilitated by the local railway line that connected Christchurch and the Port of Lyttleton.  The last of the tanneries on the Woolston site closed in 1959 and in 1994 iconic Christchurch businessman Alasdair Cassels bought the historical tannery site.
Fast-forward 18 years to 2012 and The Tannery opened, its iconic red brick atrium emerging from the rubble after the Christchurch earthquake, becoming a new home for the boutique retailers displaced from central town. Today a unique destination that is enjoyed by locals and tourists alike who describe it as "quirky, eclectic and worth finding". The ornate, Victorian-style complex is home to boutique shops you won't find anywhere else. A place for individuals to shop – people who love quality, make ethical purchases and want to support local artisans. Behind every store there's a personality – someone who's passionate about bringing you the best hand-picked goods and memorable experiences.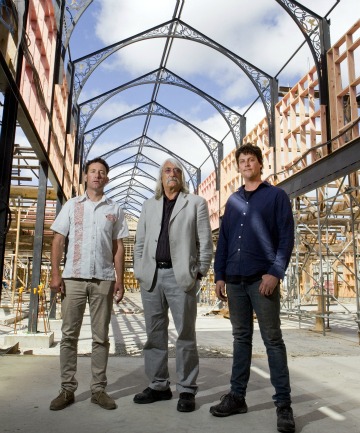 functions and events spaces
The Tannery has a variety of events spaces available that cater for everything from small intimate gatherings to spectacular celebrations.
Combining gorgeous architectural detailing, intimate spaces, and graceful interiors, each of our venues has a distinctive atmosphere to offer. With a dedicated event management team and exclusive in-house catering, we are here to make your event as smooth as possible.