the tannery story
The Tannery is a boutique shopping emporium on the banks of the Heathcote River. Located in an old industrial precinct from the 19th century, the site was home to the Woolston Tanneries from the 1870s. European settlement saw Woolston develop into an important industrial area, further facilitated by the local railway line that connected Christchurch and the Port of Lyttleton.  The last of the tanneries on the Woolston site closed in 1959 and in 1994 iconic Christchurch businessman Alasdair Cassels brought the historical tannery site.
Fast forward 15 years to 2009 and the Cassels & Sons Brewing Co. was formed and began making beer from the historic site. Cassels are one of the few breweries in the world that can boast using glacier water via artisan wells to create award winning beers – all brewed on site at The Tannery. In recent years production of the Cassels craft beer has moved to a large premise onsite, but the original wood-fired copper kettle, where it all began, can still be seen in action in the brewbar The Brewery.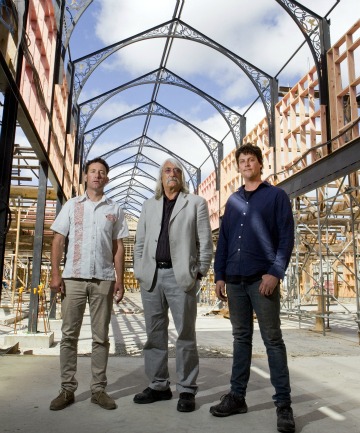 boutique shopping, dining & arts emporium – iconic shopping in the heart of the port hills
Today, The Tannery is a unique destination that is enjoyed by locals and tourists alike who describe it as "Quirky, eclectic and worth finding" and "Old-time charm meets modern attraction". The ornate, Victorian-style complex is home to boutique shops featuring owner-operated and specialist shops you won't find anywhere else. From fashion, shoes and jewellery, books, gifts and homewares, to recreation and leisure, crafts, dining and health and beauty services, there's not a chain store in sight. This is the place for individuals to shop – people who love quality, who like to make ethical purchases and want to support crafts and artisans. This is the place for an exceptional encounter. Behind every store there's a personality – someone who's passionate about bringing you the best hand-picked goods and memorable experiences. Come and visit us at The Tannery and enjoy Christchurch's most iconic and charming retail destination.

The Brewery
Cassels Brewery café/restaurant is famed for its relaxed family friendly atmosphere and extensive menu choice including wood-fired pizza's and award winning craft beers. Situated off the main routes to Lyttelton and Sumner it is the perfect stop for a gourmet wood-fired pizza, a fresh cafe salad or a hearty breakfast. 
Open 7 days from 8am to late.
functions and events spaces
The Tannery has a variety of events spaces available to cater for private parties, meetings, corporate dinners, fashion shows and weddings. From small intimate gatherings to spectacular celebrations -the Tannery has something for everyone.
Combining gorgeous architectural detailing, intimate spaces and graceful interiors, each of our venues has a distinctive atmosphere to offer. With a dedicated event management team and exclusive in house catering we are here to make your event as smooth as possible.