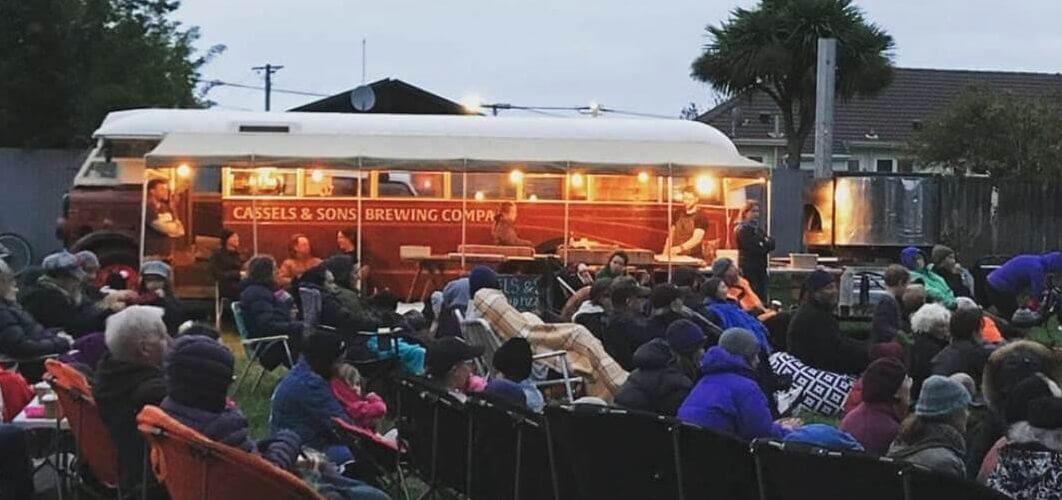 How we help our community and our environment.
At Cassels, we're not just about brewing beer to make a profit. We're also mindful of supporting those around us and working to benefit our community and our environment. Each year we  get involved  with a range of projects to support local organisations and environmental initiatives
We have spearheaded a number of Heathcote River Clean-up's where we have rallied the locals to muck in with Cassels staff to retrieve and sort river rubbish. Afterwards saying thank you to the volunteers with a post-clean up beer and sausage sizzle.
During the COVID19 pandemic, we worked alongside other local businesses to help grow awareness about vaccination accessibility. We worked together to support local vaccination drives and provided free pizza to volunteers and attendees.
We also have a great relationship with the Christchurch City Mission and sponsored their Plate for a Purpose event in 2022. Similarly, we work closely with the Westpac Chopper Appeal, sponsoring their Gala & Charity Auction in 2022.
A newer initiative in the Cassels community efforts, is Karma Kegs. Run from our Brewery Bar & Restaurant at The Tannery in Woolston, Karma Kegs give local charitable organisations the opportunity to fundraise for their cause. For more information on Karma Kegs, including the application form, please see below.
Our Karma Keg Initiative aims to help organisations in our community by donating 100% of profits from a nominated keg to their cause. Karma Keg's run on Sunday's 4pm-6pm.
If you are interested, please apply below.