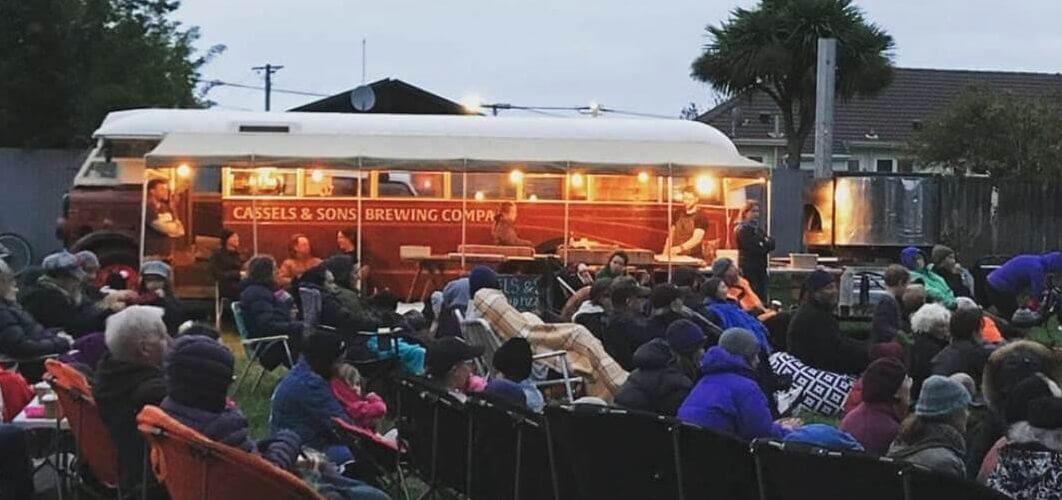 How we help our community and our environment.
At Cassels, it's not just about brewing beer to make profit. It's also about making choices to do the right thing to benefit our community and our environment.
Each year we get involved in a range of projects, such as the annual Heathcote River Clean-up where we provide helpers who retrieve and sort river rubbish.  Plus, we host a post-clean up sausage sizzle and beers as a reward for volunteers.
We also get involved in other local community events such as planting apple trees at our local Curries Reserve to benefit people and wildlife living and working nearby.
Or sponsoring the Roimata Outdoor Cinema Evening at Radley Park where we donated staff to deliver the goods from one of our pizza ovens.
One of our values as a company is about taking the time to create quality – you can see that played out in the beers we brew.  However, that value also extends beyond the walls of our breweries and into the community which has supported us since our early days.
Our Karma Keg Initiative aims to help organisations in our community by donating 100% of profits from a nominated keg to their cause. Karma Keg's run on Sunday's 4pm-6pm.
If you are interested, please apply below.