The cassels Story
Zak Cassels walks us through the Cassels journey
let's start from the beginning
Our story begins back in the early eighties when my Dad and Uncle discovered whole grain brewing. My Dad's brewing skills first emerged while mashing and boiling on the wood fired range at home in Sumner. On sunny weekend afternoons, the results of his efforts were revealed and we would kick off a tasting session – comparing Dad's beers to Uncle Winton's home brewed marvels.
Things got serious in the summer of 2008/09 when we re-ignited our interest in brewing. We had got our hands on some Motueka Sauvin hops and some organic pale malt from Dunsandel. While we were up at the family bach in the Marlborough Sounds, we brewed a fresh hoppy pilsner and on tasting day, we were blown away!
Dreaming of a wood-fired CRAFT brewery
After that summertime brewing success, I think we all began to dream about building a bigger craft brewery – perhaps even a "wood fired" one. At the time, my sister and her partner owned the British Hotel in Lyttelton. We concoted a plan that we would get creative with a new brewery and they could buy our beer. Making a serious go of this brewing business began to look more likely.
A quick bit of Googling the term "wood fired kettle" came up with two decent results – a magnificent brewery in Dortmund Germany with a brick kettle (now a museum piece) and another one in Belgium called Caracole Brewery. But that was all. Nobody else in the world seemed to be doing it. It was a bit of surprise, but we figured that if humans have used firewood as a source of energy for brewing over most of brewing history, why not give it a go ourselves?!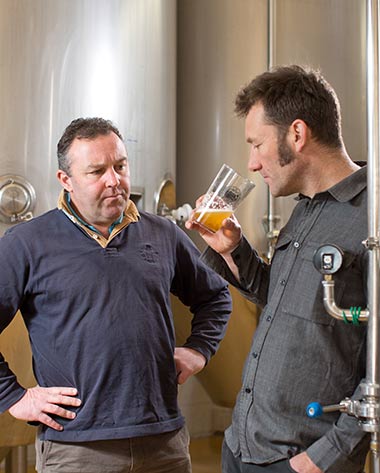 Combining second-hand scavenging with aircraft engineering
Our first challenge was to design and build a 200 litre, wood-fired brewery – the unicorn of the brewing world, it seemed. It's not like you could go order one off the internet so we didn't really have a lot to go on. However, we were undeterred and so we read books, scavenged around for second hand materials and opened an account with a stainless-steel supplier.
Fortunately, my brother in-law and business partner, Joe Shanks, had trained as an aircraft engineer with Air New Zealand and so brought much needed engineering skills to a project which could easily have stalled.
This little wood-fired brewery took the two of us a few months to complete and we began brewing by September 2009. Our first batch of Pilsner was ready by November – less than a year after our summertime brewing success and just in time for the opening of El Santo – a new bar in the British Hotel. We had our first beer and our first actual customer.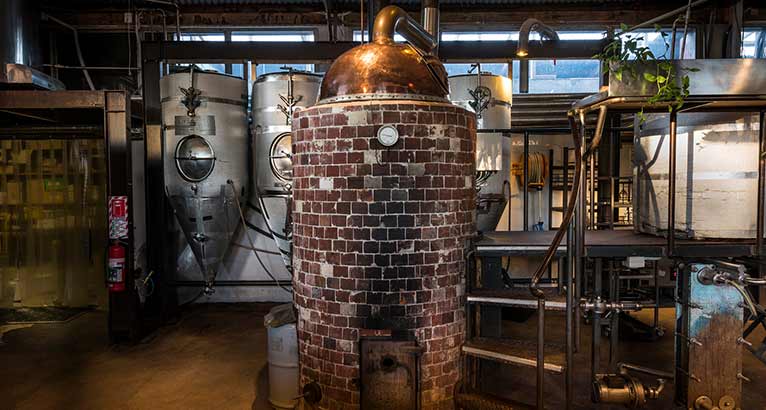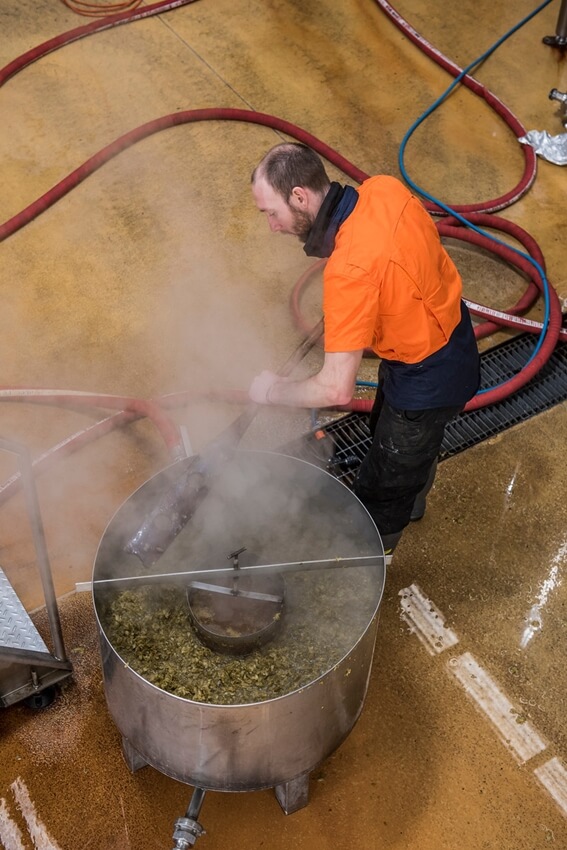 Garden hoses and plastic drums
When you think of the equipment used in brewing, you're generally thinking of a high-tech system made up of shiny steel components. Our approach in the early days, however, was far more primitive – I guess we had a kind of kiwi "Number 8 wire" mentality. We used to cool our fermenting lagers by using a garden hose to spray cold artesian water onto blankets which we wrapped around 200l blue plastic drums.
Despite the lack of flair in our approach, we did actually manage to develop two distinct beer styles – a hoppy pilsner and a more traditional malty pilsner. These were often good – but they lacked consistency. Pretty soon we realised that we needed more gear, a bigger brewery and, most importantly, a brewer!
Launching a craft brewbar
By February 2010 we had planned to build a craft brewbar on the site of Christchurch's original tannery.  It's quite fitting that this site which used be all about transforming hides into leather would now centre around a different kind of transformation – one of hops, malts and yeasts into beer. 
As part of this project, we were also creating a larger capacity kettle and mash tun, built using the same design as the wood-fired brewery we had researched in Dortmund.  We then hired Nigel Mahoney as our Head Brewer and the beer got noticeably better.
Nigel brewed a Dunkel as his second brew in the wood fired kettle and it was an instant hit, winning a bronze at the 2010 BREWNZ awards.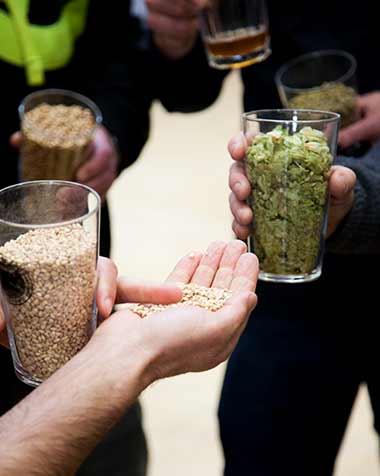 A truly hand-crafted beer
The next step was to refurbish some 600-litre conditioning tanks and fermentation vessels. By May 2010, we had also sourced a few pallet loads of German swing top bottles and a basic hand operated bottling machine. This was going to be a very manual process!
We had a local artist, Scott Jackson, create a lino cut of the old tannery buildings on the banks of the Heathcote River which could be used on a label. And so we hand bottled the beer and then glued on our craft paper labels – it was a labour intensive process, made more intense by the time we spent cleaning returned bottles for re-use! We were starting to enjoy great success at the Lyttelton Farmers Market and soon our beer was in bars and restaurants in Lyttelton, Sumner and Christchurch city.
Our little brewery was growing, sales were growing, our outlets were growing, the whole craft beer market was growing. And then Christchurch got hit by the February 22 earthquake in 2011. And so did we.
Out of the rubble came something bigger
Our brewery really got hammered in the earthquake – we lost a lot of beer and we sustained extensive damage to our plant. After a week or two of scratching our heads and wondering what the next step forward was, we started to pull together ideas for something bigger than before. It was such a sad and hopeless time for our city so the time was right to do something positive.
The building our craft brewery had always occupied was in good shape structurally, and so we got to work on it. There was a real building of momentum around this time and we took on an army of can- do tradesmen who poured their enthusiasm into the project.
A short and extremely intense one hundred days later and we were ready to launch. From the rubble, we now had a bar, a brewery, a cafe, a music venue and a restaurant.
Zak Cassels