CASSELS PRESENTS THE BEER BUS: 
1936 AEC MARK 1 REGAL HALF CAB
History
This show stopper has stood the test of time and certainly lives up to her name: 'Regal.' Her rustic beauty and old-world charm is sure to capture the imagination of your guests.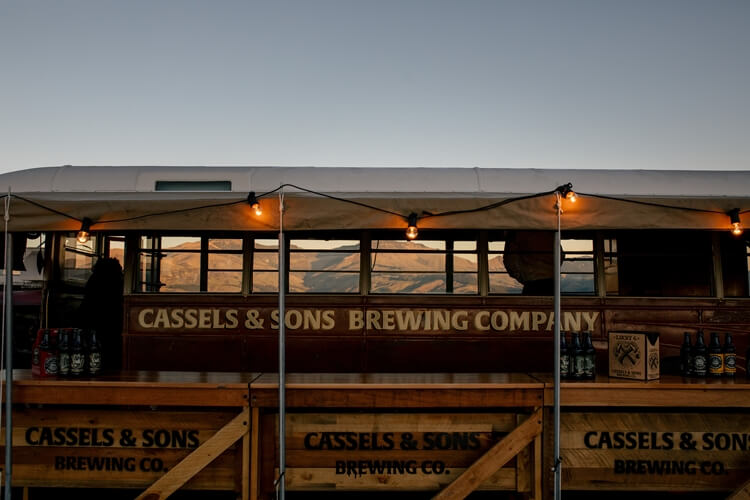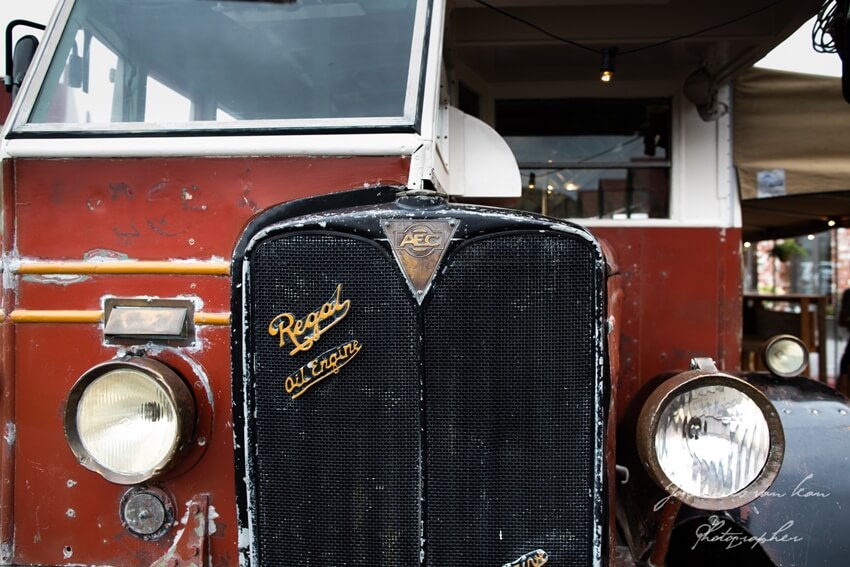 Regal's Story
Built from native Kauri and Southland Beech, this 1936 AEC Mark 1 Regal Half Cab started life as the No16 Wellington Transport Bus.
In the 1950s, Regal became surplus to requirements to the Wellington Tramways.  She made her final, one-way journey to Horopito to a truck wrecker's yard, famously known as Smash Palace (and used as a location in the iconic kiwi film of the same name).  Fortunately, a saviour arrived in the form of Dr Graham Shanks who purchased her and took her home to Christchurch.  Outfitted with seven bunk beds, Regal was reborn as the Shanks family's motor home.
A Shanks family fixture ever since, in 2003 Regal she was gifted to Dr Graham's grandson, Joe – son-in-law to iconic Christchurch businessman, Alasdair Cassels.   A true queen of transformations, Regal has once again metamorphosed and is now the Cassels Beer Bus.
Available for hire for weddings, birthday parties, corporate events, Christmas parties – be restricted only by your imagination! This magnificent beauty will turn the ordinary into something extraordinary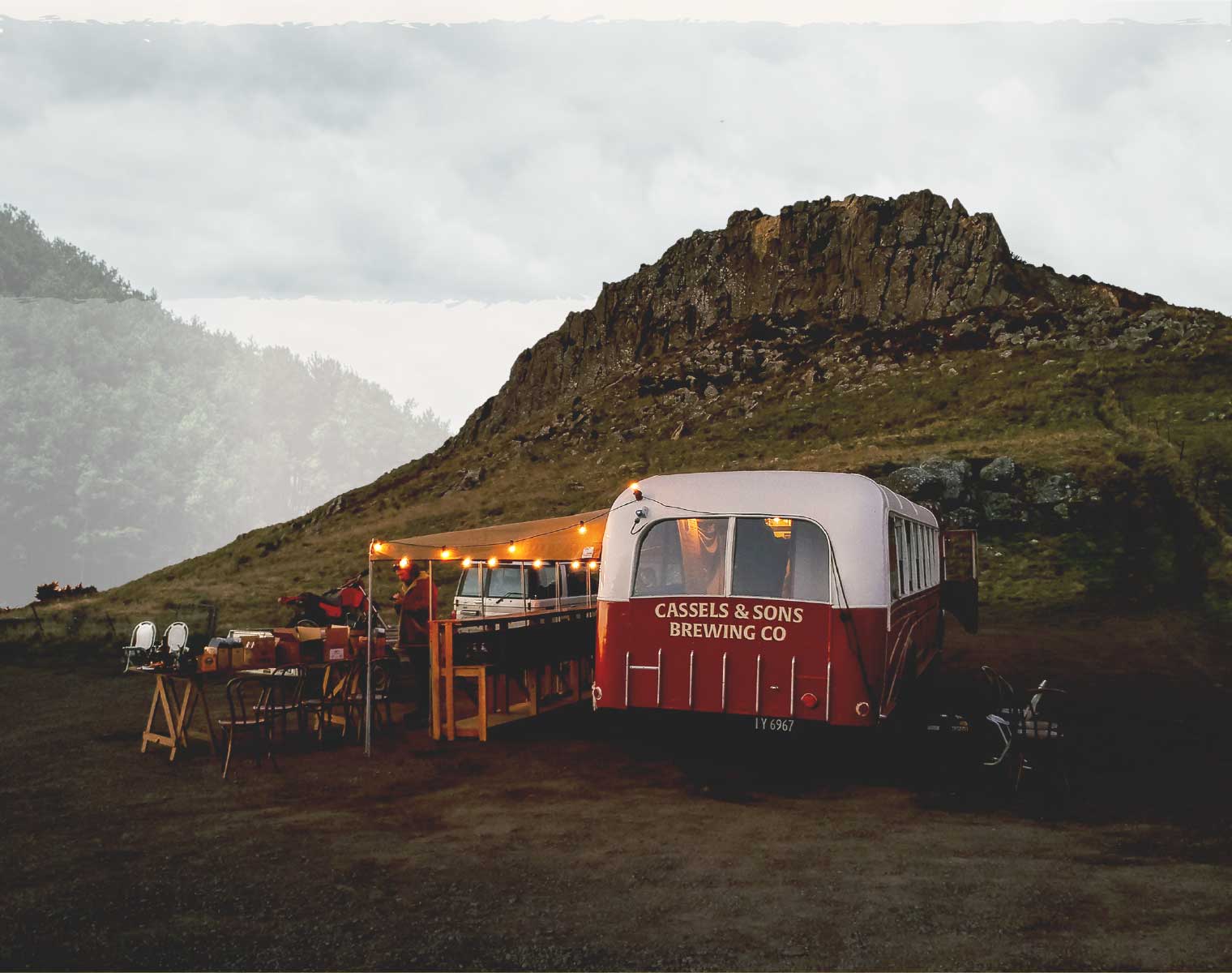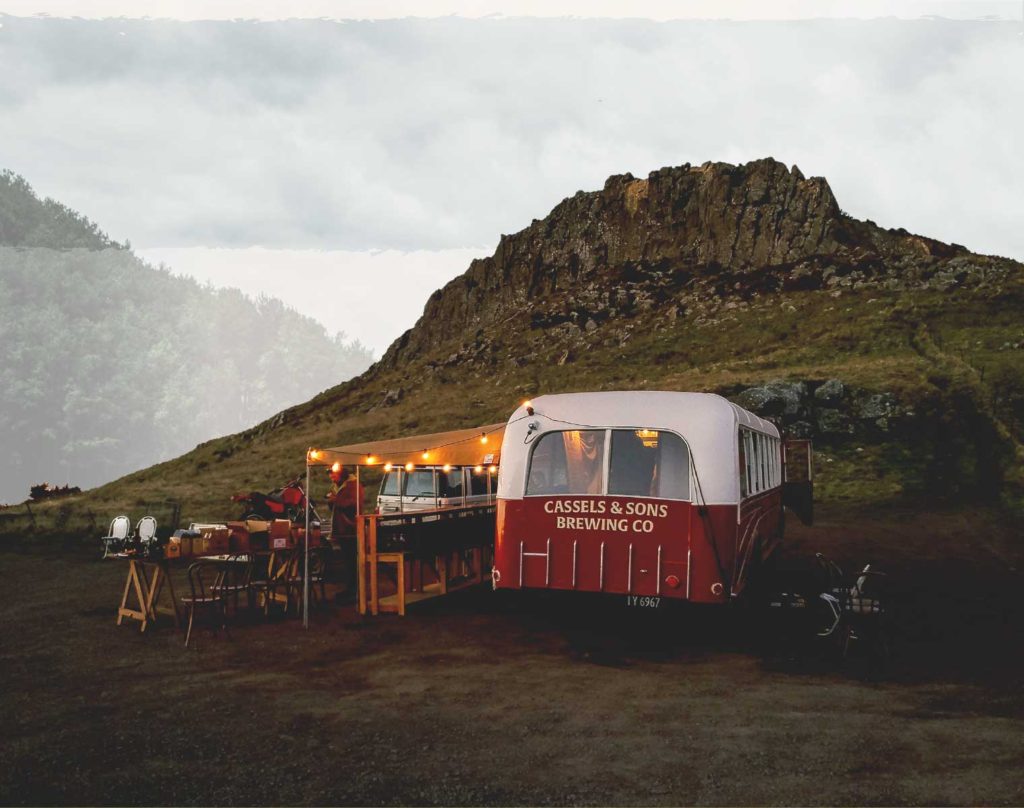 Key Facts
5m long
5m wide
4m high
6 tonne
4m wide x 6m long awning
6 litre direct injected oil engine
Fluid fly wheel
Pre-select gear box
Hire Options
This full-service beer bus is available for hire, perfect for private parties, weddings, engagement parties, festivals, corporate and special events.
Option One
Bus hire only
Hire period 10am – 12 midnight
Transport to and from location within 30km radius
Driver
Set up/break down
Option Two
Bus hire plus food and beverages.
Please contact our Events team to discuss your specific requirements and provide you with a quote.
Option Three
Bus hire plus beverage sales.
Please contact our Events team to discuss your specific requirements and provide you with a quote. We can also arrange music for your event – for example live music, a DJ, or solo artists.