Cassels are a premium brand in New Zealand's craft brewing market.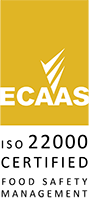 Our authentic and very much "hand" craft back story lies at the centre of our offer – we feel it is an essential ingredient for any credible craft beer brewery.
Over the years our beer has been recognised at a number of industry awards with multiple wins of gold, silver and bronze medals for our Milk Stout, Lager, and American Pale Ale .
Both of our craft beer Christchurch breweries are situated at The Tannery site in Woolston, Christchurch. 
Our aircraft engineered, original wood-fired kettle is situated at The Brewery Restaurant & Bar – not a garden hose or plastic drum in sight! 
And our 25HL DME brewhouse at Maunsell Street houses the customer specified and built 50HL tanks, in addition to a Czech designed and built carbonation and bottling system and labeller.
Packaged Beer Range
Our finest range of well-balanced, top-quality craft beers are now available in 328ml bottles, and a variety of cans.

On Tap & Kegs
Our keg range includes our six core range beers, along with a range of seasonal beers.