Description
For Christchurch and the outer city limits
Filled Fresh – Drink Fresh!
Home Delivery within Christchurch of 1.25L Riggers
Core Range $13 [3 Core Range Riggers for $35 use code FillThree]
Limited Release $15 (Double Cream $19)
Once delivered please keep refrigerated and consume within several days – if it lasts that long!
For freshness reasons we can only offer delivery AROUND CHRISTCHURCH
**Orders placed after 8am Thursdays will be filled and dispatched the following Monday to ensure freshness**
If we're not in your area, you can still order bottled beer online.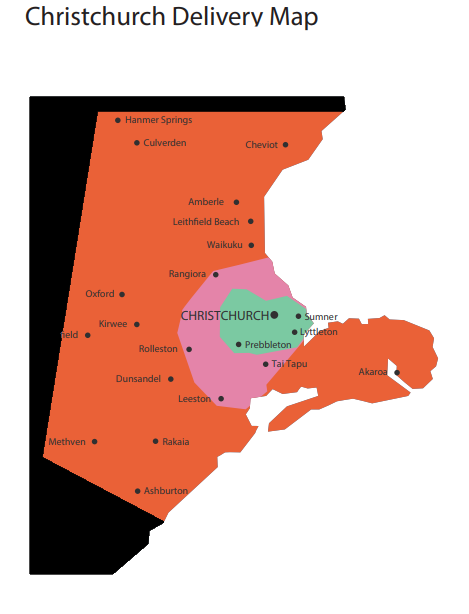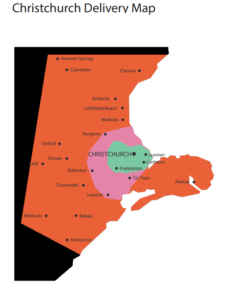 Seasonal Releases (are subject to Brewery Bar Tap availability):
'Big Red' (RIPA) 7.6% ($15)
Big Red is a robust, rich Red IPA. Deep Amber with a rich, malty and complex marriage of vibrant fruit and toasty caramel flavours and aromas. The full and varied malty palate is balanced by crisp bitterness from NZ's famous Waimea Hops.
Sweet Mango Kettle Sour 4.3% ($15)
Mango Kettle Sour has the natural sourness and acidity of the Sour style, offset with the subtle sweetness, body and flavour given by the addition of Mango and Lactose Sugar during the brewing process. Lightly hopped with Wai-iti, the end beer is lightly Sour with a gentle Mango tang.
Cloudy Trail Ale 5.2% ($15)
This Trail Ale is a classic Pale Ale, unfiltered prior to kegging giving it a gentle "Hazy" glow in the glass. Luscious "soft" mouthfeel with refreshing citrus and stonefruit hoppiness featuring NZ Rakau and Motueka, this unfiltered beer is the perfect summer thirst quencher.
ElderAle 3.9% ($15)
Our famous Elderflower Ale, released each summer solstice to celebrate the turning of the seasons. Using Cassels House Ale strain and a light Malt base, freshly hand harvested and de-stemmed Elderflowers are added late in the brew journey. The beer is lightly aromatic, with refreshing elderflower notes.
Double Cream Milk Stout 8.1% ($19)
A New Zealand interpretation, our Double Cream Milk Stout is intensely rich, strong and malty with a creamy, almost velvet texture. A full bodied stout with dark mocha and chocolate aromatics. Our Double Cream Milk Stout contains a non-fermentable lactose sugar derived from 100% pure New Zealand milk.