Cassels Lucky 6 Mixed Case

A mix of Cassels Finest craft beer
Our Lucky 6 box is an excellent way to try the Cassels core range of premium New Zealand craft beer. The mixed box includes the following six craft beers:
Milk Stout
Red IPA
American Pale Ale
Pale Ale
Dry Hopped Pilsner
Lager
The Cassels range and Lucky 6 box are available online, as well as in stores and supermarkets around New Zealand.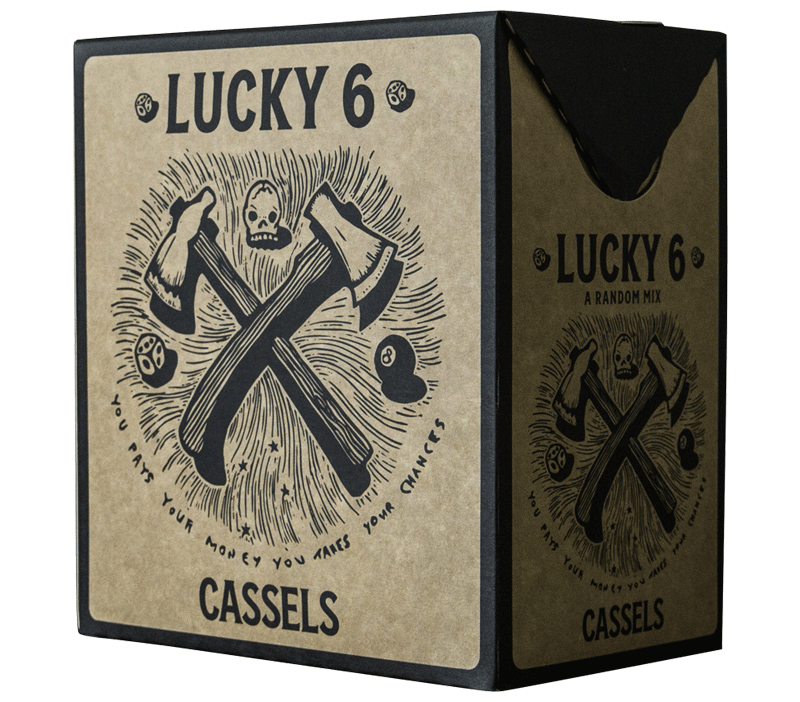 Brewers Tasting Notes
The use of whole hops and the highest quality ingredients, coupled with traditional fermentation methods, lies at the centre of our product.
Want to know more about our finest range of well-balanced, full-bodied, top-quality craft beers? Check out our brewer's tasting notes to learn more about the Cassels core range.
Our Story
Cassels is a family-owned and operated craft beer brewing company in Christchurch. Since 2009 we have been brewing a range of noteworthy beers in our purpose-built facility at The Tannery in Woolston. Sourcing quality local ingredients, experimenting with different techniques to bring exceptional flavour and staying true to traditional craft beer values lies at the heart of our offer.
Check out our video to learn more about the Cassels story.